What Exactly Is Auto Consignment With Us?
Most people know how a regular consignment works. You drop off whatever you want to sell at the consignment shop, whether it's clothes, a book, or an old teapot, and let the consignment store do the work. Once your item has been sold, you receive a check equal to the sale price of your item, less the fees you pay the store.
Recently, a growing trend towards auto consignment has emerged based on the same simple idea. The hassles of private car sales makes vehicle consignment well worth considering, but as you might guess, having someone sell your used vehicle is a lot different from having someone sell your books. To professionally market a high priced item like a car requires significant prep work, product knowledge, skills to facilitate negotiations, the ability to meet buyers' needs for financing and service contracts, and a variety of other factors that complicate the sale process.
Here is what we do:


Determining Your Vehicle's Market Value
Bring your vehicle to us or we can come to you.  The first thing we will do is conduct an appraisal. Our professionals will look over the car, ask you questions about its history, check out the mileage, assess condition and marketability, and present you with their valuation.
If you go to a dealer they will give you the price they will buy the vehicle and in the case of a vehicle consignment store, the valuation is the price they believe they can sell your vehicle for in the private market. The consignment price is typically thousands more than the dealer's offer because it represents what many refer to as the "Private Party" price for your vehicle – in other words, what another private buyer will pay for your car whereas the dealer's price represents the "Wholesale" price for your car.

Marketing Your Vehicle to Potential Buyers
Marketing your vehicle properly is critical to selling it quickly and at the right price. Our Auto consignment will have a professional customer service team, a safe and well-lit lot, and an attractive website that all help advertise and sell your vehicle.

Setting the Right Price For You
Pricing is an area where our consignment makes the difference. We know the market and our professionals will aim to obtain the highest value possible for your vehicle.

Selling, Negotiating, and Handling Paperwork
Perhaps the biggest benefit of our vehicle consignment is that we handle the actual sale transaction.
We handle all test drives, buyer inquiries, and DMV paperwork. These essential pieces to private party car sales can suck up a great deal of time and are best left to experienced consignors.

Transferring Value to Consignment Car Buyers
While consignment can maximize the proceeds and speed of sale for the seller, it is also a convenient and efficient option for vehicle buyers.
Safety is a key concern in private party car sales, and our consignment shop protect sellers and buyers alike. We also have the ability to offer products and services that many buyers need but often cannot purchase on their own in the private market. A few of these services include:
Vehicle Financing
Extended Warranties
Shipping Nationwide
Again, these valuable options help both sides of the transaction. In addition to the buyer benefits outlined above, warranties, financing, and shipping make sales go more smoothly and quickly and are difficult if not impossible for sellers to provide on their own.
Our Vehicle consignment offers an attractive option for vehicle owners who would like to get more money for their car than the dealer trade-in price, as the vehicle will be marketed professionally without the traditional hassle and frustration of trying to sell it yourself. The consignment model is pretty simple – it's your car, but someone else sells it for you.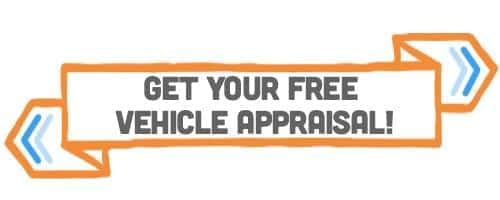 Get Your Free Appraisal Today!
Don't Deal With The Private Buyer Hassle. Local, Licenced, & Insured.
We Handle All The Details · Great Rates · Easy Consignment Solution
Consign your car and get more money than trade-in.